As we watch our furry friends grow old, it's natural to feel a sense of nostalgia for the days when they were lively and energetic pups. But just like humans, dogs too can enjoy their golden years! In fact, with our love and care, we can make sure their senior years are just as happy and fulfilling as their younger ones. So in this blog post, we'll explore some of the ways we can help our dogs live out their golden years in comfort and joy.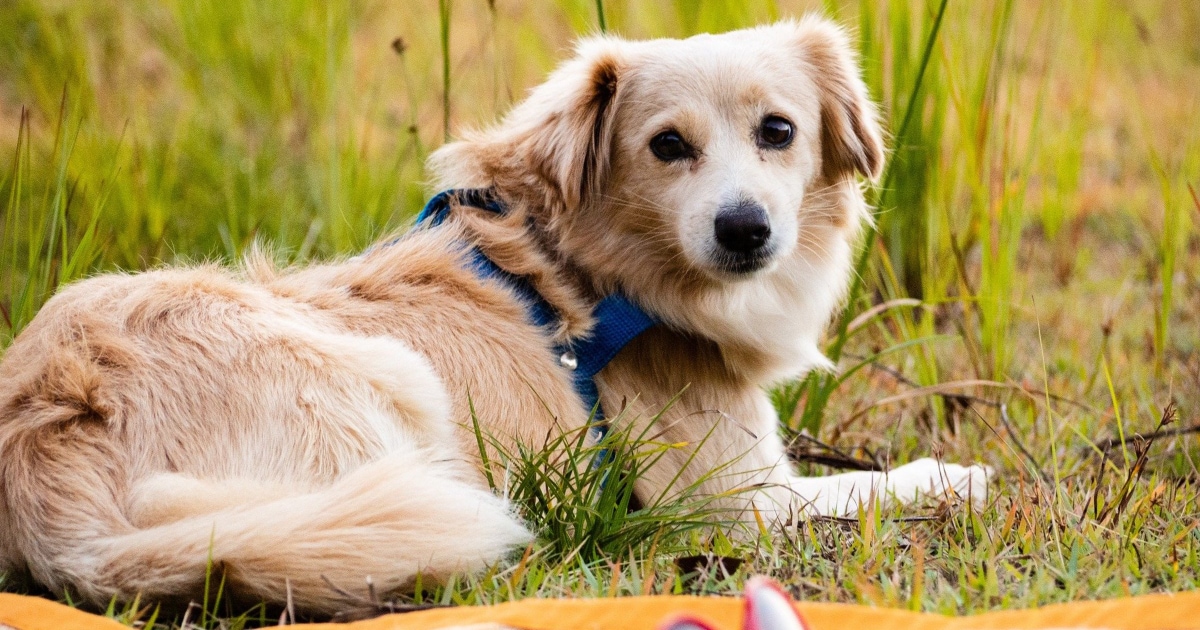 1. Importance of monitoring elderly dogs in extreme temperatures
As dogs age, it becomes increasingly important to monitor them in extreme temperatures. This is particularly true during the hot summer months and in regions with very cold winters. In order to prevent heat stroke or hypothermia, it's important to make sure your elderly dog always has access to shade, water, and a comfortable indoor space if needed. Additionally, it's important to make sure your dog is getting enough exercise to maintain a healthy weight and prevent obesity, as overweight dogs are particularly vulnerable to temperature-related health problems. Monitoring your senior dog's behavior and energy level is crucial to catching any potential issues early on. By following these tips and keeping a close eye on your furry friend, you can help ensure that they stay healthy and comfortable no matter the weather.
2. Preventing obesity in older dogs through exercise and diet
As dogs age, it becomes increasingly important to monitor their weight and prevent obesity through proper exercise and diet. This is particularly important as overweight dogs are at a higher risk of developing health problems such as arthritis and diabetes. In addition to regular exercise, which can include daily walks and light playtime, elderly dogs also require a diet that meets their specific nutritional needs. This may include a reduction in calories to match their decreased energy requirements, as well as a focus on high-quality protein sources to maintain muscle mass. By following these simple steps and monitoring your dog's weight regularly, you can help ensure a happy and healthy golden years for your furry friend.
3. Similarities in caring for senior dogs and puppies
Caring for senior dogs may seem like an entirely different ballgame compared to caring for puppies, but there are actually quite a few similarities between the two. Both senior dogs and puppies require an individual and specialized approach to their care. Regular veterinary check-ups are necessary for both age groups, with senior dogs requiring more in-depth exams. Puppies and senior dogs also have particular nutritional needs, with puppies needing more protein for growth and seniors requiring special diets to manage their health conditions. Both groups benefit from daily exercise and playtime to promote their physical and mental well-being. However, it's important to remember that each age group has unique needs, and the approach to their care should be tailored accordingly.
4. Utilizing special tools for senior dog care
As dogs age, they may require special tools and equipment to make their lives more comfortable. Harnesses like the GingerLead and Help 'Em Up™ Mobility harnesses can provide crucial support for senior dogs with mobility limitations or who have had surgery. Additionally, pet stairs can be a helpful tool for dogs with good balance and agility, providing them with access to areas they may not be able to jump up to anymore. Doggy doors and pee pads can also be useful for senior dogs who have difficulty supporting their bladder. Finally, dog monitors like the Whistle 3 dog GPS tracker and activity monitor can help owners keep an eye on their senior dogs' activity levels and location. By utilizing these special tools for senior dog care, owners can ensure their aging pets are as comfortable and happy as possible in their golden years.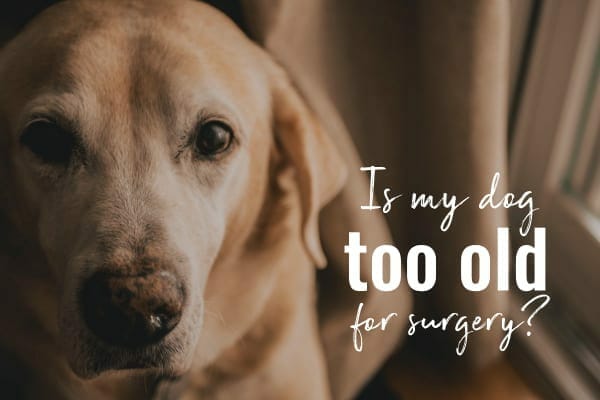 5. Dental care for elderly dogs
As your dog enters their golden years, it's crucial to maintain their dental health. Fortunately, there are special tools available to make the process more comfortable for elderly dogs. If toothbrushing is too uncomfortable for your furry friend, dental wipes and sprays can do the trick. Additionally, incorporating dental treats into their daily routine can reduce plaque and tartar buildup while still being an enjoyable experience. It's vital to remember that your dog's set of teeth has to last for the rest of their life, so dental care is particularly important for senior dogs. Along with dental care, make sure to monitor their weight to prevent obesity, manage arthritis and mobility issues, and provide ample socialization to avoid isolation. By adopting these measures, you can help your furry friend stay healthy and happy in their golden years.
6. Importance of socialization and avoiding isolation for elderly dogs
As dogs enter their golden years, it is vital to prioritize their need for socialization and prevent isolation. Socialization not only keeps dogs mentally stimulated but also helps in preventing behavioral issues. This is especially critical as older dogs may experience cognitive decline, which can lead to confusion and anxiety when left alone for extended periods. One way to maintain socialization is by taking them on regular walks or arranging playdates with other dogs. Additionally, providing access to enriching toys and interactions can help keep them mentally sharp. It's important to remember that elderly dogs need socialization just like puppies do. Age should never hinder their ability to socialize and have fun. By prioritizing their need for companionship, elderly dogs can continue living a happy and fulfilling life.
7. Common health problems in senior dogs
As dogs age, there can be an increased risk for various health issues. Some common problems for senior dogs include cancer, heart, kidney and liver disease, diabetes, arthritis, vision and hearing loss, and weight gain. It is important to monitor elderly dogs in extreme temperatures and prevent obesity through exercise and diet. Special tools, such as ramps or orthopedic beds, can also help with mobility issues. Dental care and socialization are also crucial for maintaining your dog's overall health and well-being. If your dog is experiencing cognitive impairment or arthritis, there are ways to manage those conditions and prevent further discomfort. By staying aware of these common health problems and taking appropriate steps for prevention and management, you can help your senior dog live their golden years comfortably and happily.
8. Caring for dogs with cognitive impairment
As dogs age, they may develop cognitive impairment, also known as dog dementia. This can affect up to two-thirds of senior pets and may lead to confusion, disorientation, and other behavioral changes. Providing regular exercise and mental stimulation can help reduce the risk of cognitive decline, while supportive therapies such as acupuncture, hydrotherapy, and chiropractic care can help keep your dog moving. It is also important to offer your older dog reassurance, physical comfort, and a constant reminder that you are there for them. As with any senior dog, it is important to monitor them in extreme temperatures, prevent obesity through exercise and diet, and provide dental care. Additionally, socialization and avoiding isolation can be essential for an elderly dog's well-being. Managing arthritis and mobility issues is also important, as elderly dogs may struggle with weight gain. By taking the right steps to care for your dog's cognitive impairment as they age, they can continue to live a happy and healthy life with their family.
9. Managing arthritis and mobility issues in aging pets
As dogs get older, arthritis and mobility issues become more common. It's important for pet owners to recognize the signs of arthritis, such as limping, difficulty standing up or lying down, and reluctance to climb stairs. Regular exercise is important for maintaining joint mobility, but high-impact activities should be avoided to prevent injury. Pain medications, supplements, and therapy treatments can also help manage arthritis pain. As with any health condition, preventative care is key. Maintaining a healthy weight, providing a comfortable living space, and monitoring your dog's overall health can all help prevent arthritis from becoming a major issue. By taking proactive steps to manage arthritis and other health conditions, pet owners can ensure that their dogs enjoy happy, comfortable golden years.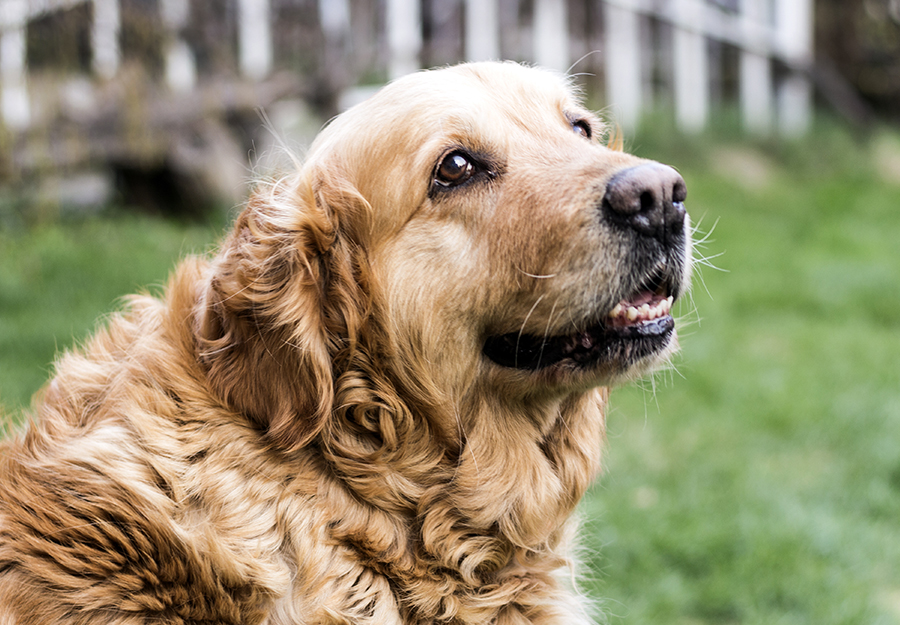 10. Preventing weight gain in elderly dogs.
As dogs age, they tend to gain weight due to their decreased energy levels and decreased muscle mass. It's important to prevent this weight gain as it can lead to serious health issues. In the previous section, we discussed the importance of exercise and diet in keeping senior dogs healthy. In addition, owners should monitor their dog's weight and body condition regularly, and adjust their food intake accordingly. Avoiding high-calorie human food and treating your dog with small, low-calorie treats can help prevent weight gain. Regular visits to the veterinarian can also help identify any underlying health issues or changes in metabolism that may contribute to weight gain. By taking these steps, owners can ensure that their furry friends enjoy their golden years in good health.